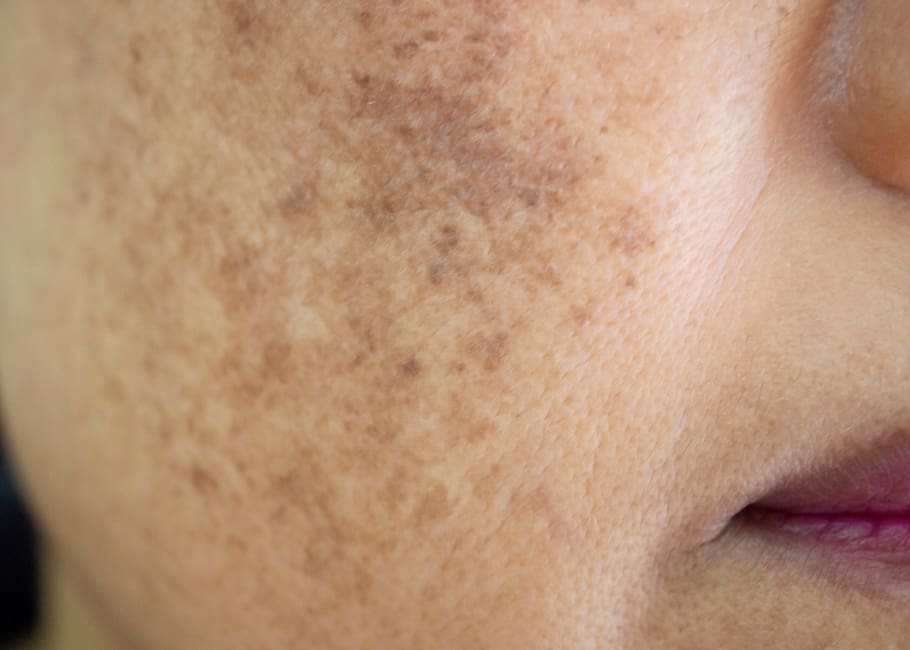 Small areas of discolouration to the skin refers to a condition known as Pigmentation. Issues related to this concern are caused by a disruption to the production of Melanin – a natural product found in the skin that gives it its unique colour. Other causes of Pigmentation can include injury or trauma to the skin, and changes in hormone levels (with pregnancy and ageing being two examples), as well as areas that have been over exposed to the sun.
Affecting areas such as the face, shoulders, neck, decolletage and hands, Pigmentation can appear as small or larger patches of lighter or darker skin. Hyperpigmentation refers to the skin becoming darker in appearance, often developing as age spots or freckles, and occurs when too much Melanin is produced. Hypopigmentation happens when too little Melanin is produced, causing the skin to go lighter. It is not uncommon for this type of Pigmentation to develop larger patches, and it's more likely to be an inherited concern.
Although Pigmentation is often found to be harmless, it is always advisable to seek medical investigation as to the cause. As it can often be linked to the symptoms that emerge through ageing, men and women in their 40's or 50's are most likely to be affected. If the condition has produced skin discolouration that is particularly visible, it may lead to feelings of embarrassment, and the person may try to find ways of concealing the condition either through make-up or clothing.
As there a variety of types of pigmentation with a variety of causes, at Mediface, you will receive a bespoke treatment plan to target your specific concerns following a detailed consultation with one of our experienced medical practitioners.
Enhancing the skin's health is first and foremost at Mediface, you may be recommended Obagi Medical skin care products that are clinically proven to help reduce hyperpigmentation. By incorporating Obagi Medical skincare into your bespoke treatment plan (or using it as a 'standalone' treatment) this will help the skin to transform. Alongside your medical skincare you may be offered treatments such as Harmony XL Pro DYE-VL or SR, Dermapen microneedling and medical grade skin peels.
Book a Consultation