Treatments
Mediface Liquid Nose Job
A liquid nose job is a popular treatment that works to improve the shape and size of the nose, using dermal fillers. This quick and effective alternative to surgery can produce incredible results in as little as 15 minutes.
A liquid nose job can address the following common complaints: dorsal hump (bump in the nose), crooked nose, hooked nose or misshapen nose. During the treatment, dermal fillers are precisely placed to disguise bumps in the nose resulting in the nose appearing straighter as the light reflects off its bridge. One of the other most popular treatments is known as a pixie lift, whereby dermal fillers are used to lift the tip of the nose.
The idea of using dermal fillers to treat the nose is to make natural-looking changes that provide undetectable results. The benefits of using dermal fillers compared to surgery are vast; there is no downtime, much lower risk levels, the cost is far more palatable, and the result is temporary.
All treatments at Mediface are preceded by an in-depth consultation which requires a full assessment of the face, at which time we will discuss your concerns. From this, we put together a bespoke treatment plan that is influenced by the outcomes our patients wish to achieve.
This treatment is usually performed in a single session, with results being visible immediately, although the final result will take around a week to develop once the filler has fully settled and any mild side effects subside. Mediface Aesthetics will always follow-up your treatment with a considerate aftercare plan and take steps to ensure your outcome is one that you are happy with.
Book a Consultation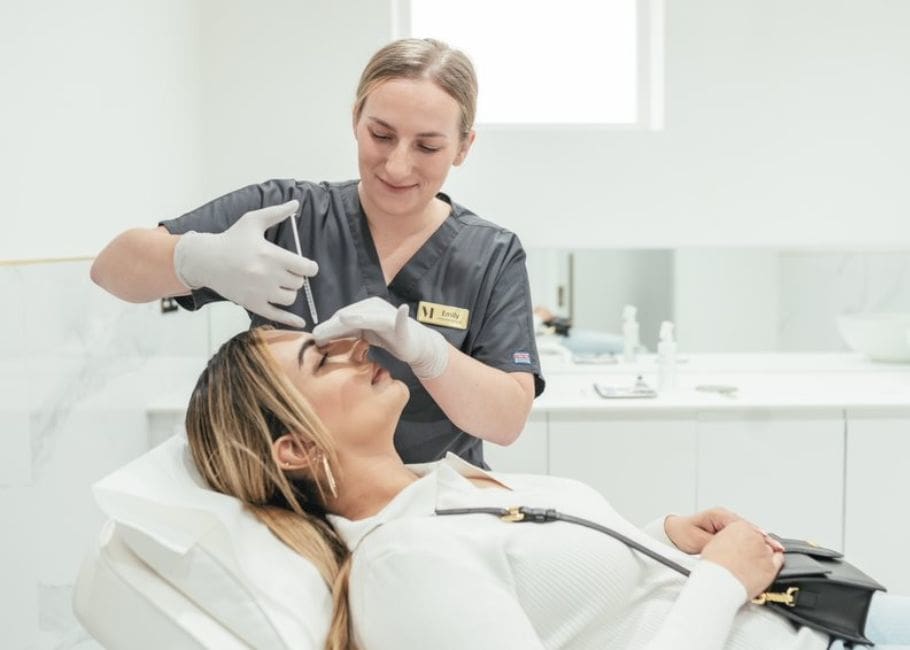 At a glance
Expected Results
Improve an irregular nose
Treatment Time
15 minutes
Longevity
Up to 12-18 months
Treatment
Frequently asked questions
Am I Suitable for Non Surgical Rhinoplasty?
If you are affected by a bump in the nose, crooked nose or downturned nose, then a non-surgical Rhinoplasty may be a treatment that can be of benefit to you. A thorough consultation at Mediface, prior to treatment will outline your suitability, in accordance with your individual concerns and the outcome you expect to achieve.
Is Non Surgical Rhinoplasty safe?
This treatment uses dermal filler, a product that has medical approval and is used frequently to improve a variety of aesthetic concerns. The procedures that Mediface Aesthetics adhere to, in terms of ensuring patient safety, are of a high standard and are followed strictly. The well-being of patients is a high priority at Mediface Aesthetics.
Is Non Surgical Rhinoplasty painful?
The treatment site may experience some slight sensitivity, but this should ease fairly quickly following the procedure. If requested, the patient can have a topical numbing cream applied before the treatment starts, ensuring any discomfort that may be felt can be reduced.
Are there any side effects or risks associated with Non Surgical Rhinoplasty?
The nose may become a little swollen, immediately following the treatment. Patients should not expect this as the end result and should allow some time for this to ease.
How much downtime can I expect to experience?
The full results from this procedure can be seen in around 1 – 2 weeks after the treatment. However, there should be no reason why normal daily activities cannot resume immediately after the procedure.
Treatments
Before & After
See the difference Mediface Liquid Nose Job
has made for our clients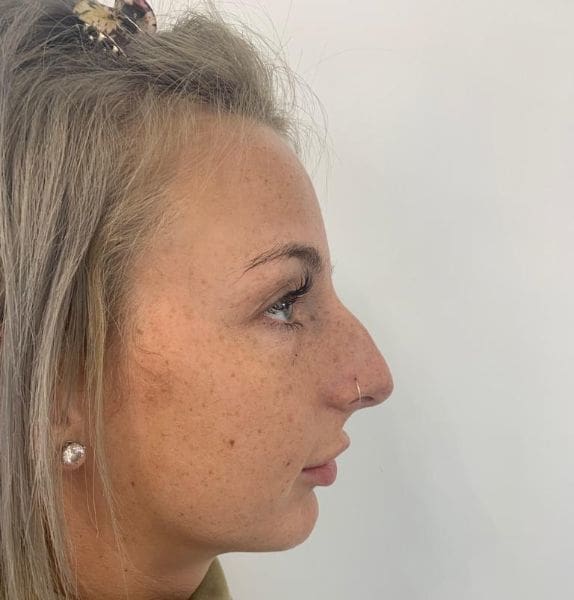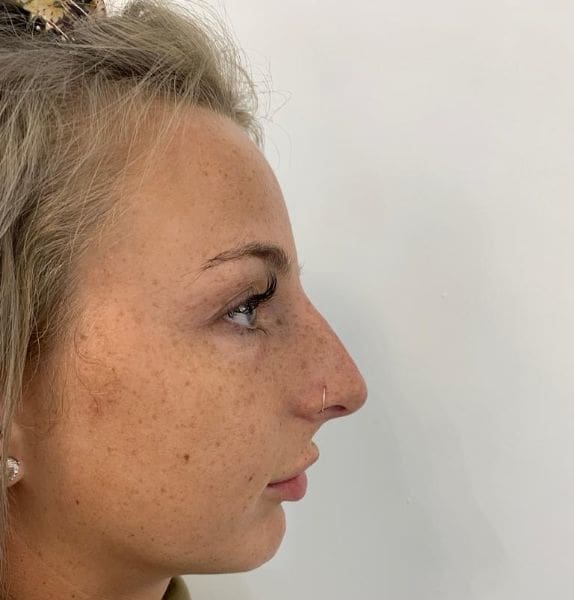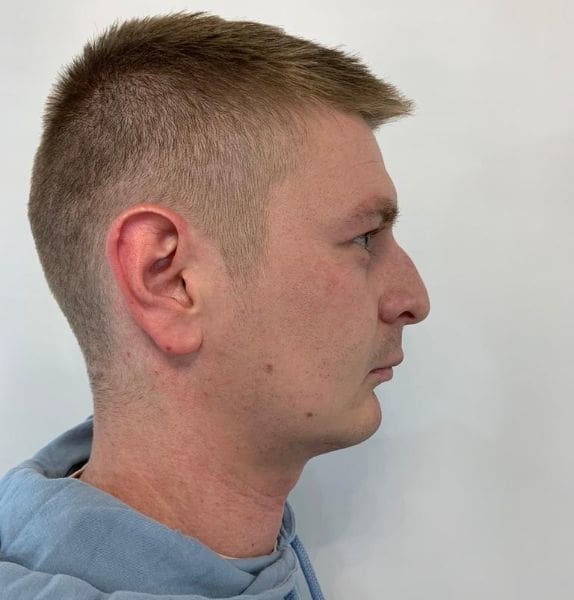 Testimonials
What our patients say...
Always a great experience at Mediface.. From the very friendly and knowledgeable staff through to the high tech equipment. I had a hydrafacial treatment today, very relaxing and looking fresh, my skin feels amazing. Looking forward to returning. Thank you ladies xx
I was made to feel so welcome. Everything was explained very clearly. Top quality first visit for my consultation and patch test.
The staff are all so lovely at mediface, they're very accommodating and professional. I'm looking forward to finishing my treatment off and booking for another 🙂