Treatments
Non Surgical Rhinoplasty
Non surgical Rhinoplasty is a treatment that aims to redefine the shape of the nose, without undergoing an invasive surgical procedure.
Also known as 'the 15 minute nose job' this treatment employs the use of dermal fillers to smooth out any visible bumps or irregularities, giving the nose a more even profile.
A central feature of the face, the nose can be one characteristic that others are drawn to when in conversation. If the shape of the nose is seemingly uneven, having a noticeable bump or a crooked bridge, it can cause a person to feel self-conscious.
A surgical 'nose job' often includes an extensive recovery period with side effects. There may be many weeks or months of swelling and bruising, as well as risks of loose cartilage and scarring. Non surgical Rhinoplasty is a much gentler alternative, incurring much less downtime with more rapid results.
Dermal fillers are injected into the part of the nose that needs attention, filling in dips or areas around a bump, ensuring the nose appears straighter and more aesthetically pleasing.
Dermal fillers are designed to be non permanent, dissolving after around 3 – 4 months, and longer term results can be achieved through regular top-up procedures, every 12 – 24 months. Producing natural looking outcomes, the nose can see improvements in shape and projection, finding a more balanced appearance that fits in with the rest of the face.
Book a Consultation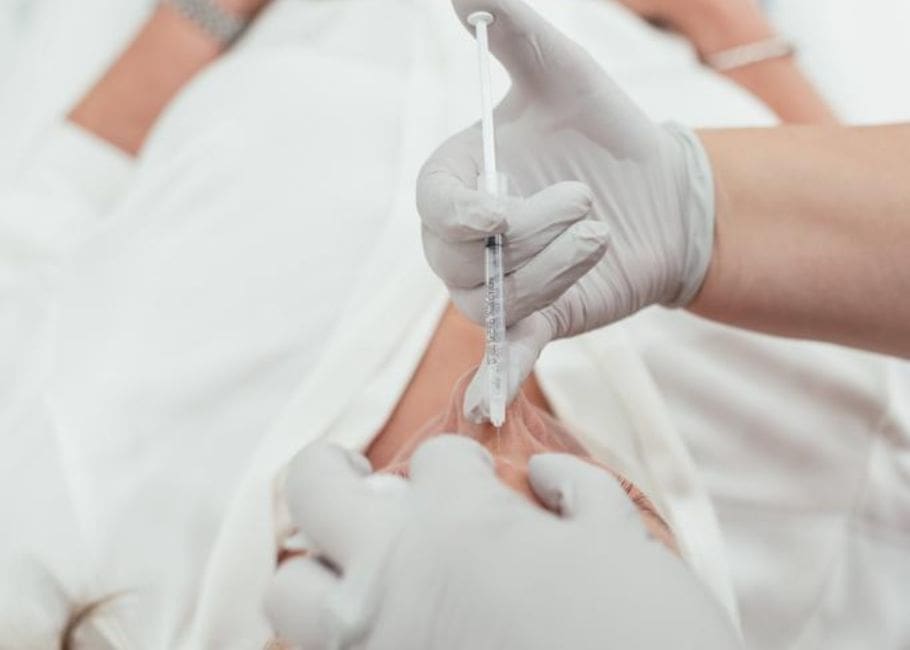 At a glance
Treatment Time
15 Minutes
Treatment Anaesthesia
None
Treatment Frequency
3 - 4 Months
Treatment Results
A More Aesthetically Pleasing Nose
Treatment
Frequently asked questions
Am I Suitable for Non Surgical Rhinoplasty?
If you are affected by a bump in the nose, crooked nose or downturned nose, then Non surgical Rhinoplasty may be a treatment that can be of benefit to you. A thorough consultation at Mediface Aesthetics, prior to treatment will outline your suitability, in accordance with your individual concerns and the outcome you expect to achieve.
Is Non Surgical Rhinoplasty safe?
This treatment uses dermal filler, a product that has medical approval and is used frequently to improve a variety of aesthetic concerns. The procedures that Mediface Aesthetics adheres to, in terms of ensuring patient safety, are of a high standard and followed strictly. The well-being of patients is a high priority at Mediface Aesthetics.
Is Non Surgical Rhinoplasty painful?
The treatment site may experience some slight sensitivity, but this should ease fairly quickly following the procedure. If requested, the patient can have a numbing cream applied before the treatment starts, ensuring any discomfort that may be felt can be reduced.
Are there any side effects or risks associated with Non Surgical Rhinoplasty?
The nose may become a little swollen, immediately following the treatment. Patients should not expect this as the end result and should allow some time for this to ease.
How much downtime can I expect to experience?
The full results from this procedure can be seen in around 1 – 2 weeks after the treatment. However, there should be no reason why normal daily activities cannot resume immediately after the procedure.
Treatments
Before & After
See the difference Non Surgical Rhinoplasty
has made for our clients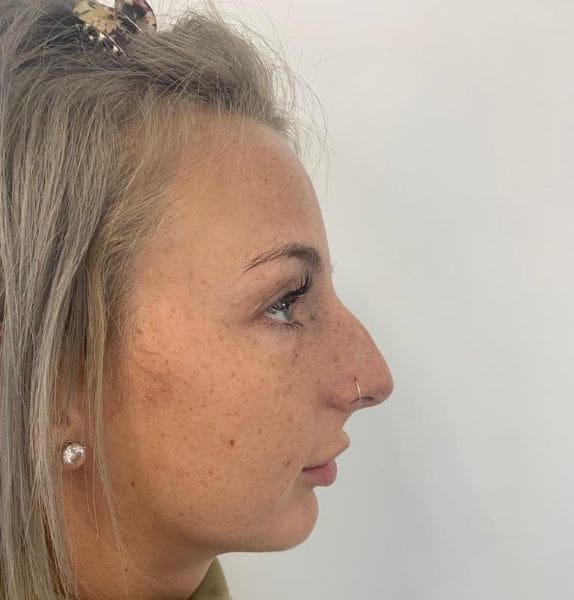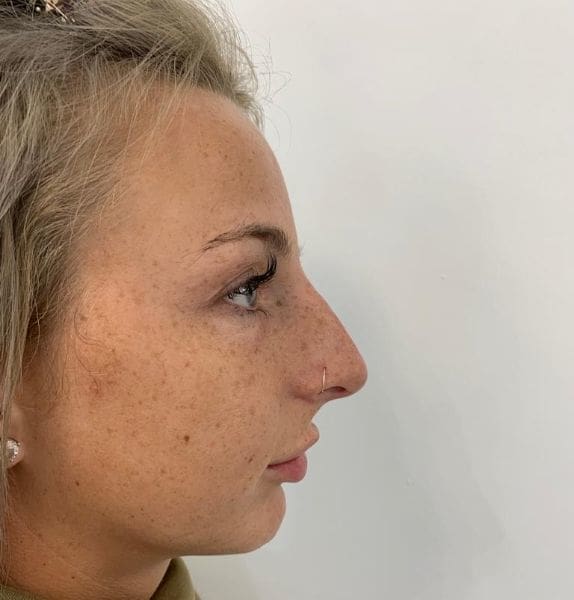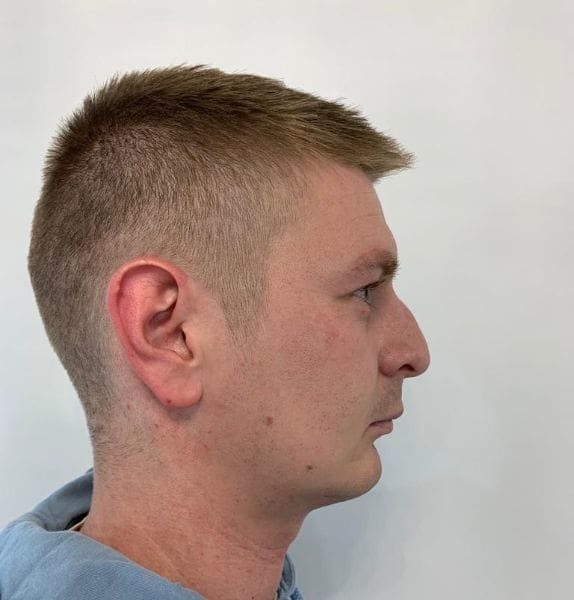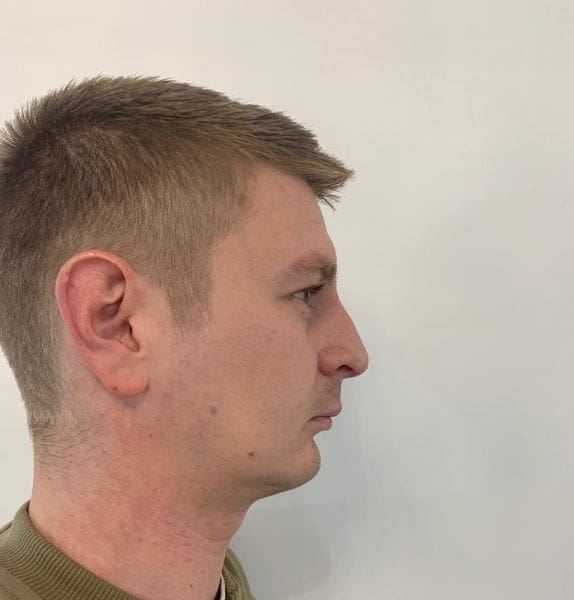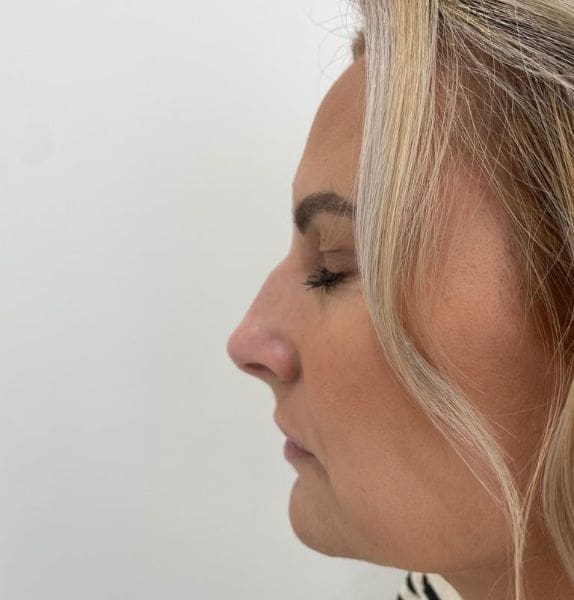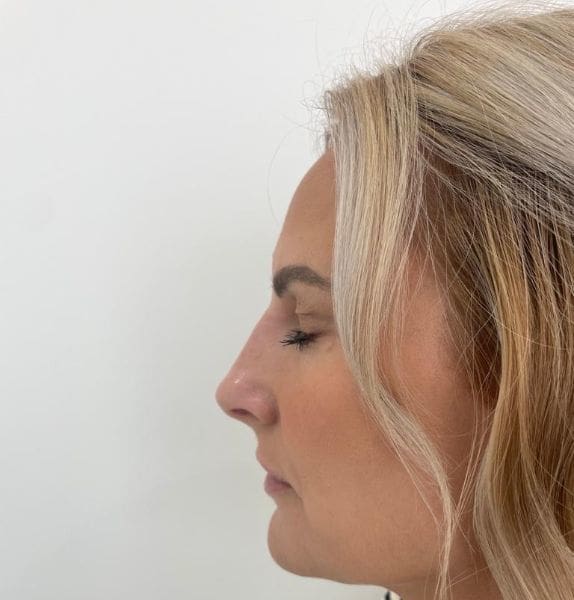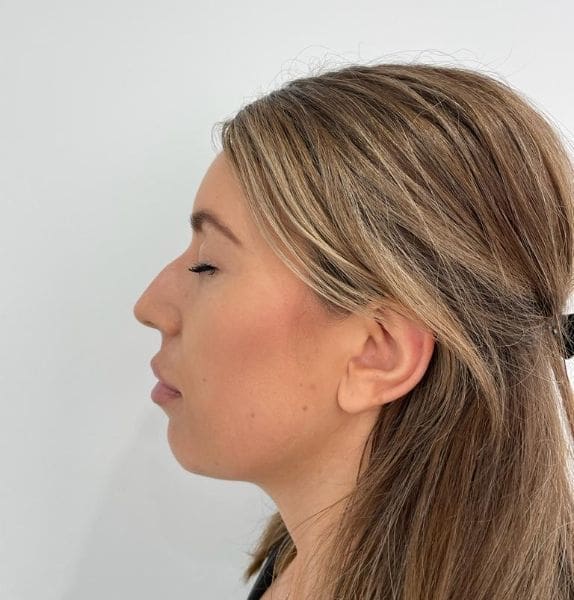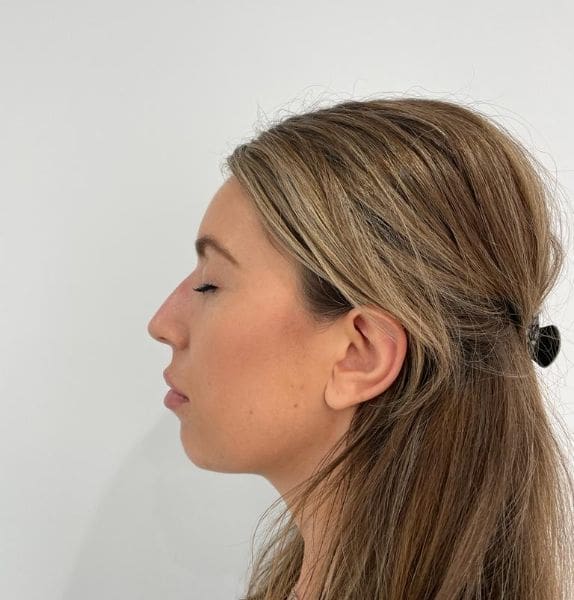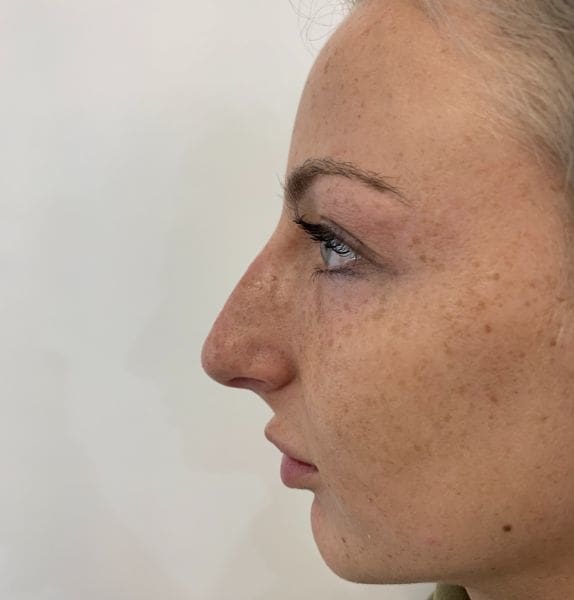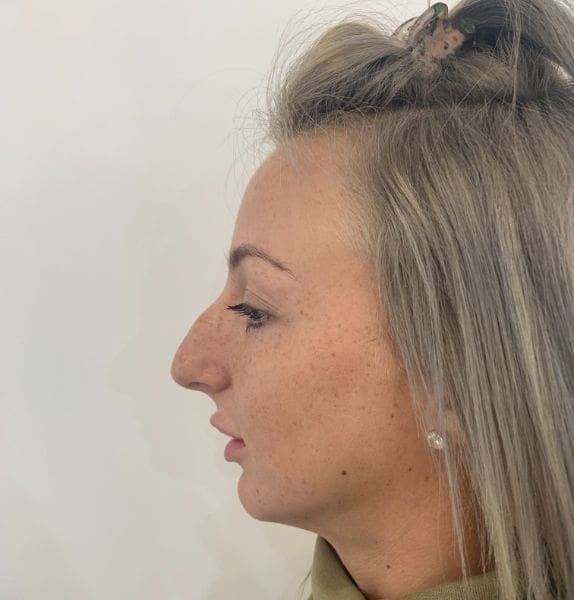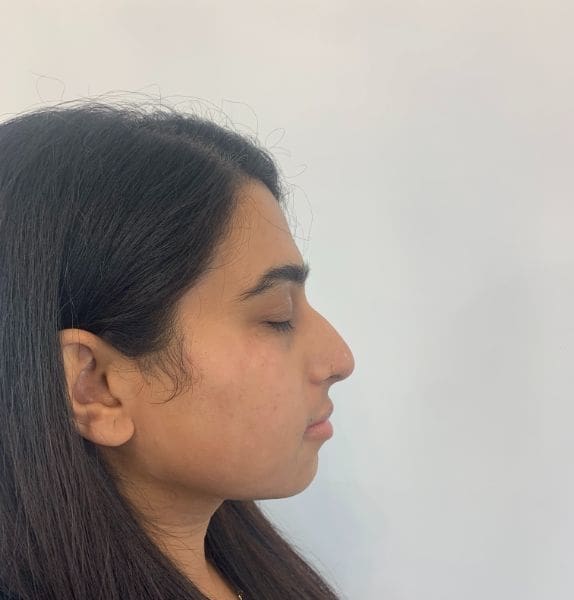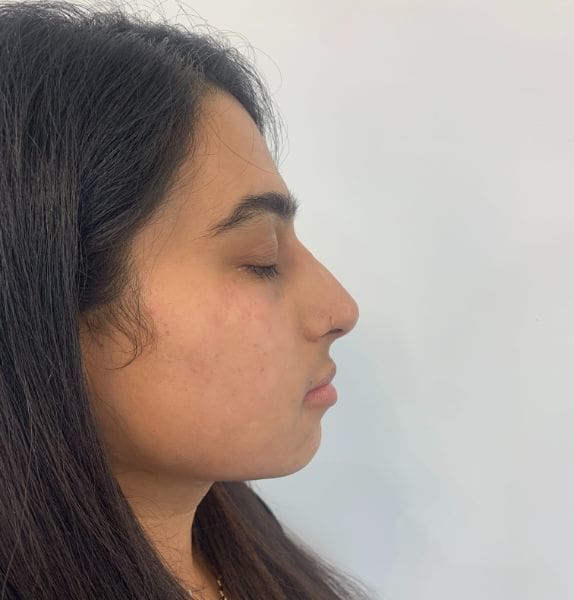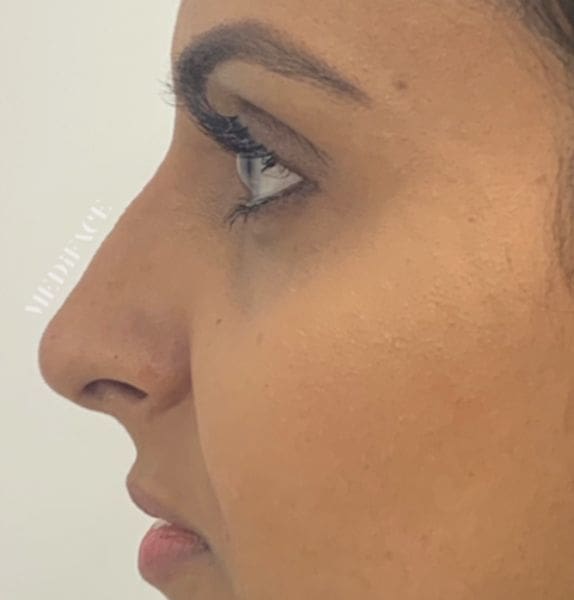 Testimonials
What our patients say...
The staff are all so lovely at mediface, they're very accommodating and professional. I'm looking forward to finishing my treatment off and booking for another 🙂
Always a great experience at Mediface.. From the very friendly and knowledgeable staff through to the high tech equipment. I had a hydrafacial treatment today, very relaxing and looking fresh, my skin feels amazing. Looking forward to returning. Thank you ladies xx
I was made to feel so welcome. Everything was explained very clearly. Top quality first visit for my consultation and patch test.